Clinical assessments can provide diagnostic clarification
and treatment recommendations to help clients progress in
therapy or determine the best course of treatment.
When therapy clients feel stuck or have medical or academic issues, a clinical psychological assessment can provide additional clarification to assist with diagnosis and treatment recommendations.
A licensed clinical psychologist trained in assessment principles and objective psychological tests conducts the psychological evaluation.
These evaluations can provide:
Diagnostic clarification
Insights regarding psychological functioning
Identify intellectual strengths and areas of relative weaknesses
Treatment recommendations
The information from the evaluation is provided in a comprehensive written report. The person undergoing the evaluation will also receive oral feedback to help explain the report, treatment recommendations, and answer their questions.
Clinical evaluations are based on:
Information obtained from an in-depth clinical psychological interview
A thorough review of the person's history, including medical, mental health, employment, academic, and other pertinent records
Objective psychological testing
Jacqueline Nolan, PsyD, provides clinical assessments to assist with diagnostic clarification, functioning, and treatment recommendations for: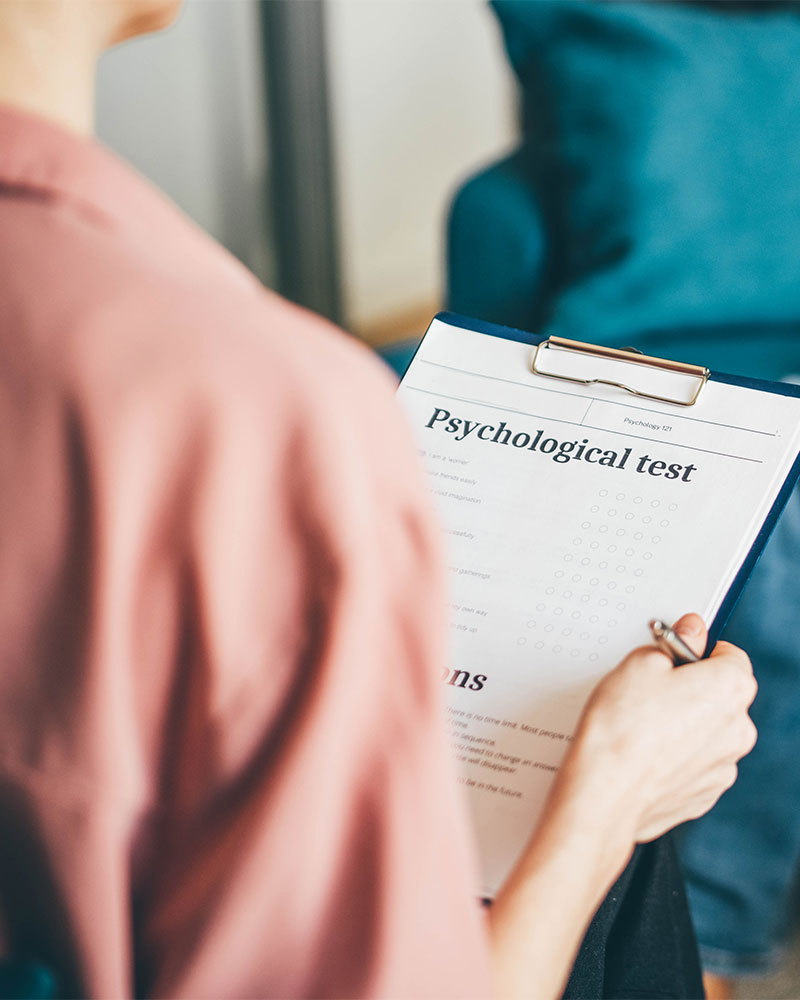 Mood disorders, including depression, anxiety, and bipolar disorder

Substance abuse and addiction

Intellectual and IQ evaluations
Psychoeducational evaluations
Trauma evaluations
Personality disorders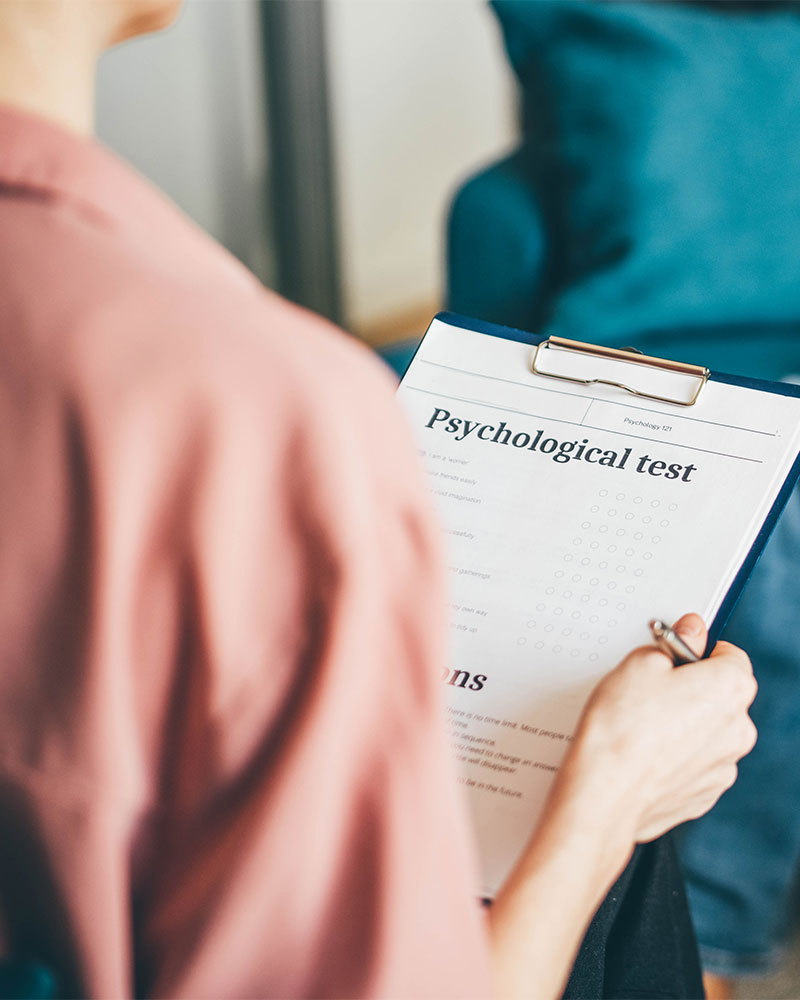 Dr. Nolan's three-step clinical assessment process provides you and your client with the additional clinical information needed to help better understand their mental health functioning and behavior.
Step 1: You schedule a free consultation call with Dr. Nolan.
During the consultation call, you will discuss your specific situation to ensure a Clinical Assessment is the best solution.
Step 2: Dr. Nolan arranges and conducts the clinical assessment with your client.
Dr. Nolan conducts an independent psychological evaluation and thorough client history to address your specific presenting questions.
Step 3: You receive a comprehensive clinical report, and your client receives feedback on the results.
The clinical report focuses on answering the primary therapeutic questions, such as diagnostic clarification. Additionally, Dr. Nolan will provide relevant treatment recommendations based on the assessment results.
She also will provide a follow-up meeting to personally review the evaluation results, so she can directly answer any questions you have about the information.
Mental health and psychological treatments
are not a one-size-fits-all solution.
A clinical assessment can provide the additional information 
and clarification you need to gain valuable insights and make progress.
Schedule a consultation to see if a clinical assessment can help you.